Ibiza tip #1 healthy, homemade, delivered food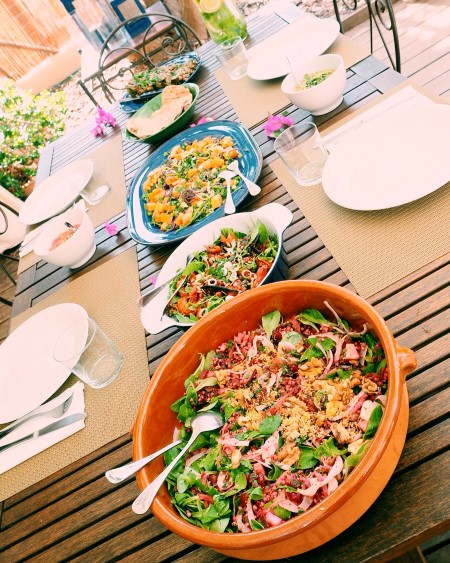 ~ Bobby's Table ~
Just got back from Ibiza and I'm thinking of all the lovely things I've experienced during my holiday. The coming period I will share my tips with you starting today with one of my favourites: a healthy, homemade and delivered lunch from Bobby's table.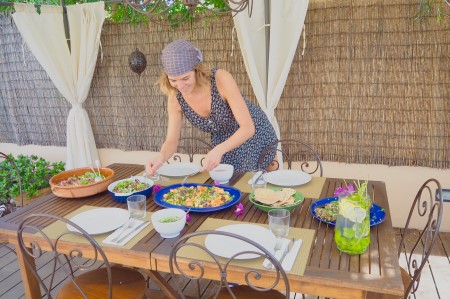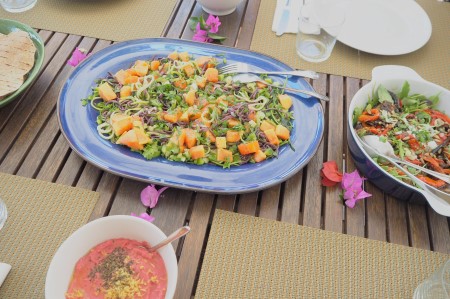 Although the pictures speak for themselves I want to tell more about this lovely experience.
Bobby's table was founded by Irene (Bobby is here nickname since she lives on Ibiza). It is a truly amazing and especially delicious experience. Bobby brings you the best breakfast, lunch or diner. Completely homemade with healthy ingredients. Al here dishes are very colourful.
Bobby started her company half a year ago and has been very busy since then. Me and my family were very happy that she had time during our stay on Ibiza. I spoke with Bobby over the e-mail before we arrived on Ibiza and we decided that she would bring us lunch at our vila near Sant Josep.
We were very excited and looking forward to it and Bobby fulfilled all our expectations. Everything looked, smelt and tasted AMAZING. If you have any allergies you can let Bobby know and she will take it into account with her preparations.
How does it work?
Bobby prepares all the food at home and comes whenever you want (make an appointment first of course) to your home, work or event. She brings the food with her and then goes into the kitchen where she finishes all the dishes. We asked if we could help with anything but she kindly let us know that all we had to do is relaxe till it was ready. And then the magic words came "lunch is ready!"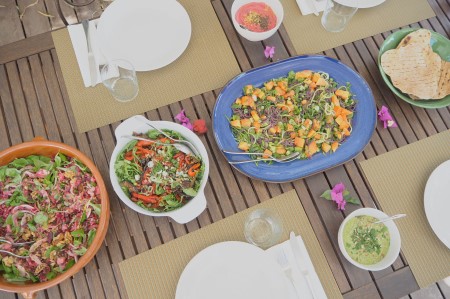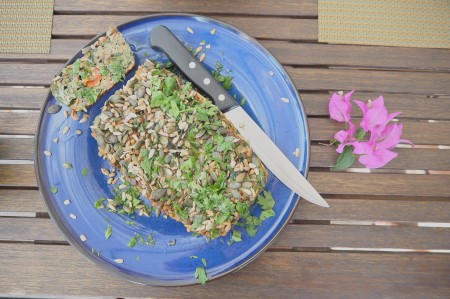 The food
Bobby made us three different salads, a special glutenfree bread, spelt pancakes en two delicious dips. Of course we asked Bobby for the recipes and good news! In the near future she will start a blog where she will share all these lovely recipes.
Want to know more about Bobby's table? Follow her on Instagram @bobbys.table.ibiza or e-mail her via bobbys.table.ibiza@gmail.com. Ór you can reach her at 0034642145466
I can't get enough of this food so here are some more pictures. I must warn you, you will get hungry only looking at them.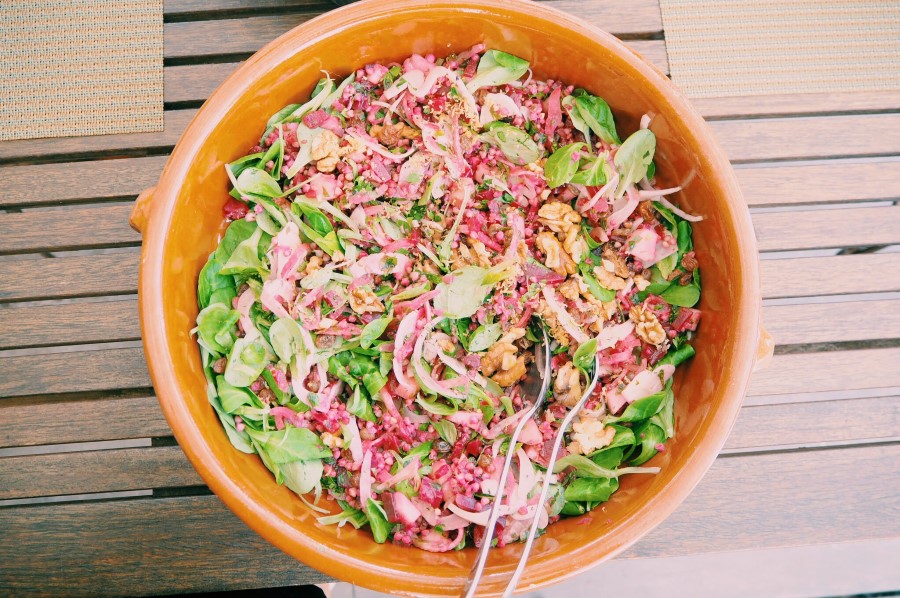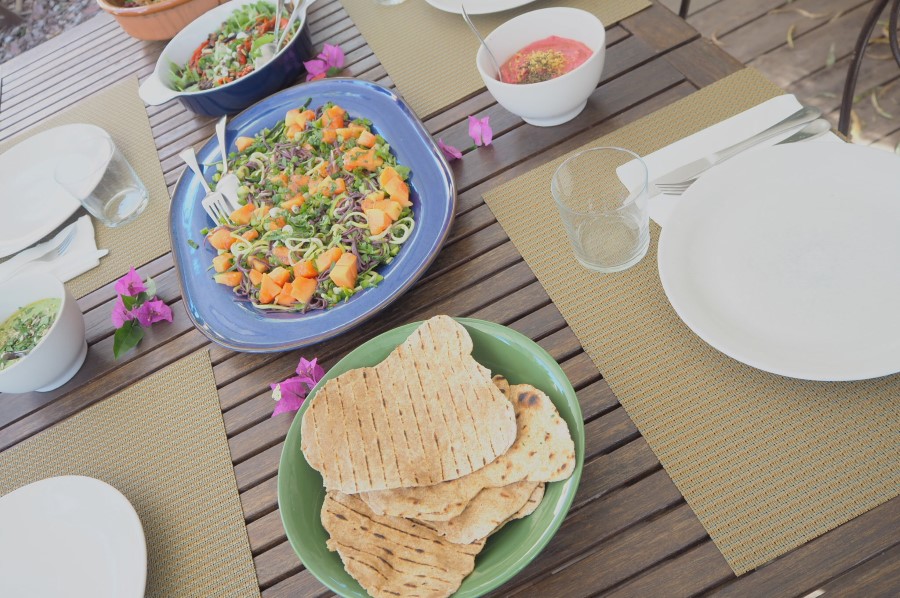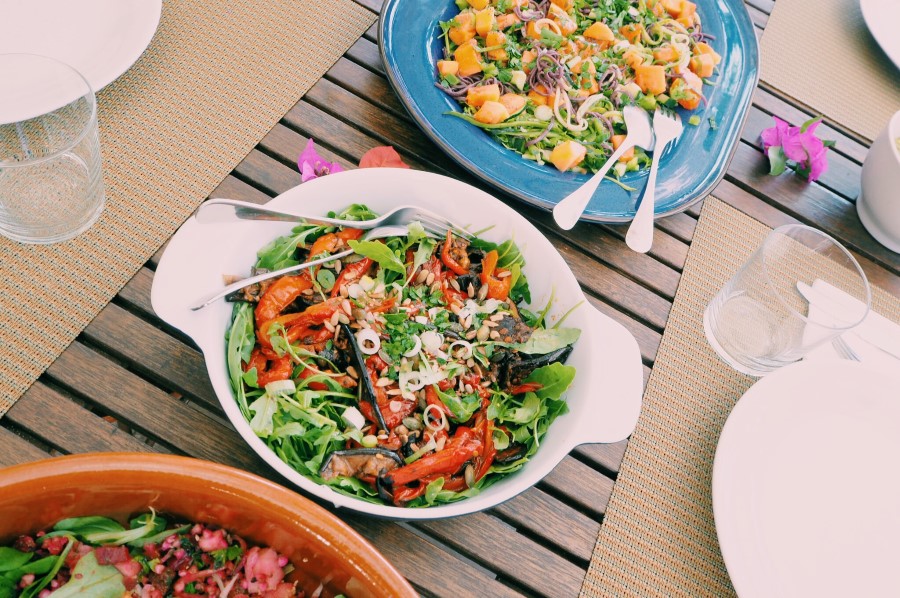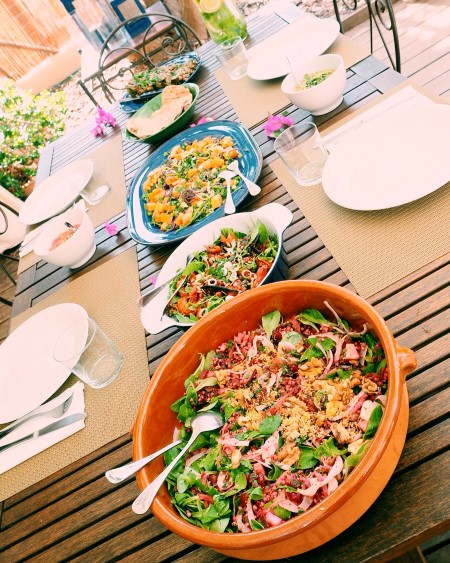 ---
---