Bali, Java & Nusa Lembongan hotspots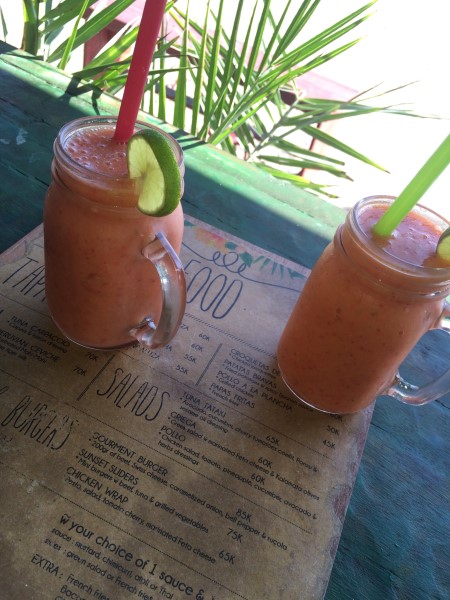 Going to Indonesia and planning to visit Java, Bali and Nusa Lembongan? Be sure to check out the hotspots that I have collected during my trip.
Bali hotspots
Bali Eco Deli
Healthy food 
Are you going to Nusa Lembongan? Go for a healthy breakfast or lunch to Bali Eco Deli. They think of the environment and make the most delicious juices, breakfast bowls, salads and more.
Jalan Raya Jungut Batu, Jungutbatu, Nusa Lembongan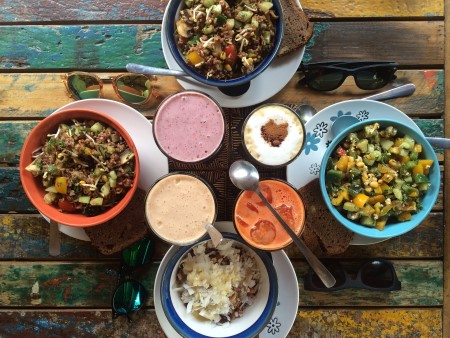 Tegalalang Rice Terrace
Culture & nature
A must see are the terrace rice fields at Tegalalang Ubud. Put on sneakers which can get dirty or sandals that are firmly attached to your feet. Slippers is not wise, you better go barefooted then.
The Yoga Barn
 Yoga & Healthy food
During my stay in Ubud I slept in Yarama Cottages and guess what … The Yoga Barn is right behind it. At The Yoga Barn you can follow Yoga classes in a wonderful environment and of course I did that. They also have here a great kitchen where you can get Indonesian food but also delicious rawfood dishes!
Jl. Sukma, Ubud – Bali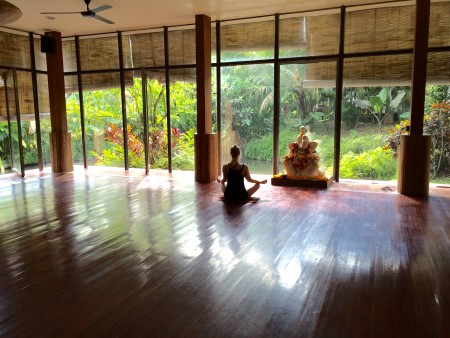 The Seeds of Life
Healthy food
A cute little cafe with friendly staff and a delicious menu. I could not really choose. Eventually I chose a rawfood dish in Mexican style and enjoyed every bite.
Jalan Gootama, central Ubud – Bali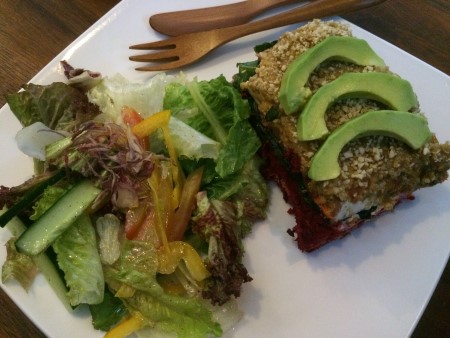 La Plancha
Healthy juices & relaxen
More tourists but no less fun; La Plancha. During the day, a wonderful place to sunbathe on the beach and drink fress juices. In the evening the beach transforms into a lovely place to relax and eat. With the colorful beanbags and lights you find yourself in a little paradise.
Jalan Mesari Beach, Seminyak – Bali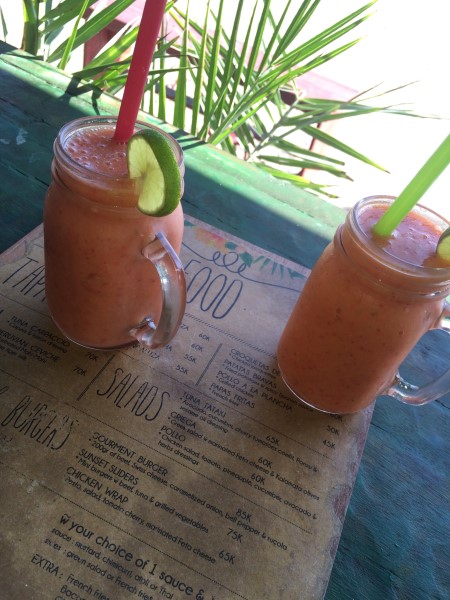 Nusa Lembongan hotspots
Sunset Villa
Sunset
No healthy food at Sunset Villa but a breathtaking sunset. Here you can enjoy Indonesian but also western food.
Jalan Sandy Bay Beach, Nusa Lembongan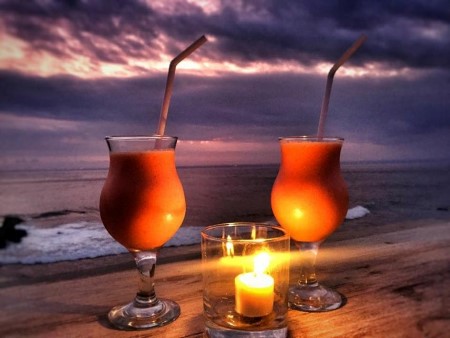 Java hotspots
ViaVia resto
Healty food
At ViaVia you go for accommodation, travel and food. They have lots of tasty and healthy things on the menu. ViaVia is also a bakery where you can buy for example, gluten-free banana bread. Yummmm
ViaVia Jogja, Jl. Prawirotaman 30, Jogjakarta – Java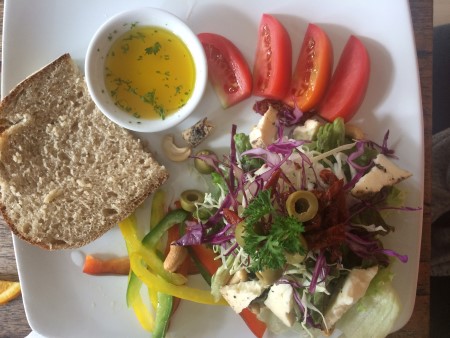 Pawon Cokelat Guesthouse
Accomadation
Are you going to Yogyakarta? Make sure that you're staying overnight in Pawon Cokelat Guesthouse. The staff is incredibly friendly, they make breakfast whenever you want and the style of the guesthouse is beautiful and trendy. During my stay, a friend of the owner told that it is a family business and that the daughter is an architect and has designed everything! How cool is that!?
Sosrowijayan Wetan Gang 1, nr. 102, Jogjakarta – Java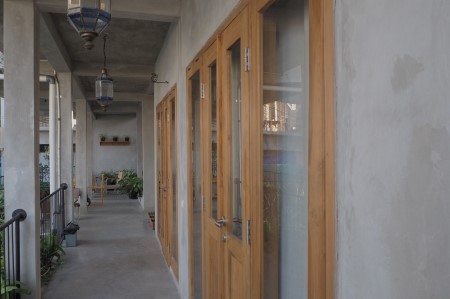 ---
---